to glide over the crests of the waves of the seas with a blown sail, tingling spray on your skin – and to have a venerable but safe yacht in shining condition under your feet – isn't that dreamlike?
With the restoration of the metallic superstructure of the 1930-built J-Class yacht "Shamrock V", which had paid its tribute to the sun and the salty waters of the oceans, we demonstrated what our PVD coatings can do in this area. 3000 "parts" – from simple screws to the ship's bell to the heavyweight winch – were coated with a shiny, bronze-colored, durable PVD layer (Shamrock finish) by TECHNO-COAT in 2000. It lasts until today and arouses admiration wherever the yacht shows up. Since then, we have repeatedly restored, polished and coated parts of ships and learned a lot in the process.
Challenge us – we look forward to unusual tasks.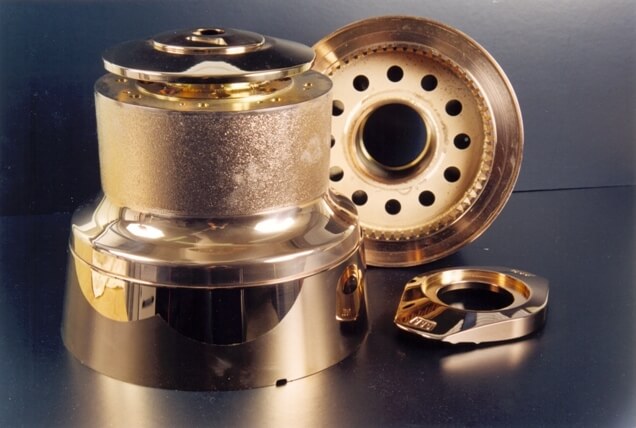 Coating processes in the maritime sector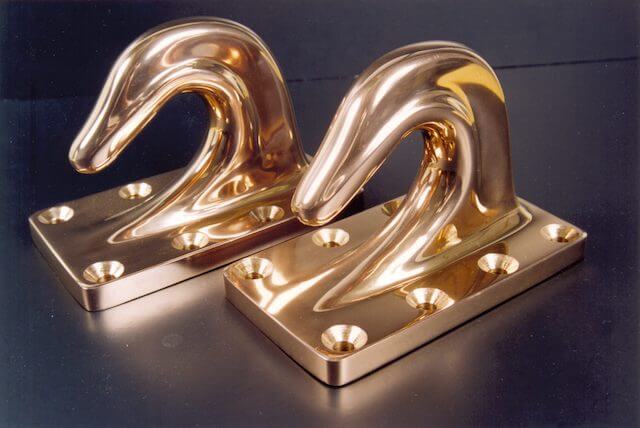 One of the most important positive aspects of PVD coatings is their chemical stability. PVD coatings are one of the ideal application options in wet and salty environments. Very high hardness values ensure scratch resistance and long life of the product.
Why maritime coatings from TECHNO-COAT?
Are you looking for a partner for your Maritim project?
Then contact us now. We are happy to handle your request individually.